Kitchen Hardware
The look of your kitchen is very important to the value it adds to your home. Whether you are looking for a completely new, redesigned kitchen or a kitchen appearance makeover. The addition of some stylish new hardware can really improve the look of your kitchen. Grandview Kitchens can help.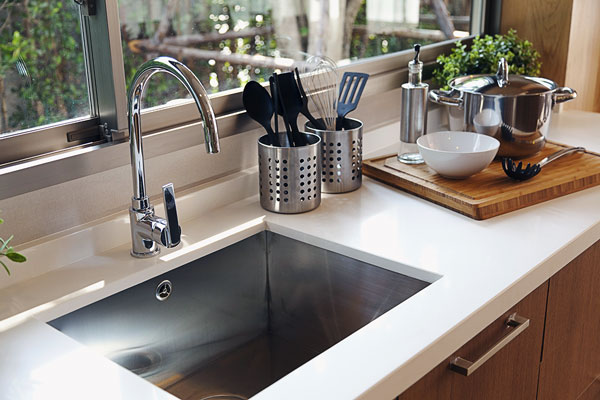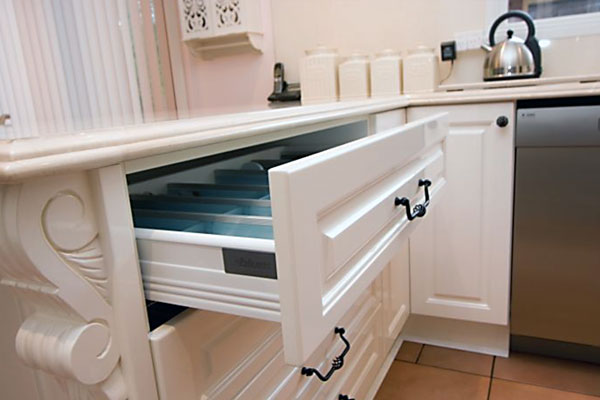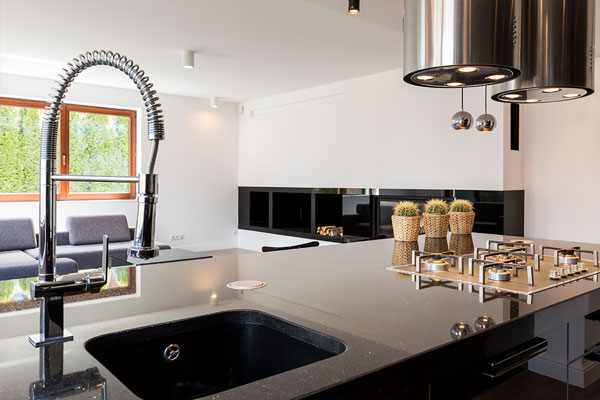 Old kitchen, new look!
We have a wide range of kitchen hardware to suit any décor and budget. If your kitchen is looking a little tired and worn, new kitchen hardware like, handles, sinks and tapwear can work wonders. You can buy new hardware separately for your kitchen and brighten up your kitchen without doing a full renovation.
New, custom-designed kitchens
Of course, Grandview Kitchens also does custom-designed, fully-installed new kitchens at great prices. Our kitchen design experts will help you choose stylish new kitchen hardware, cabinets and appliances to suit your dream kitchen.
Types of kitchen hardware
Grandview Kitchens can supply and install many types of kitchen hardware, including:
Handles: Grandview Kitchens has a range of quality handles in a variety of shapes, sizes and colours. We can help you choose the right handles for your kitchen, in styles from classic to modern..
Sinks: Grandview Kitchens has a fantastic range of sinks to compliment your new kitchen. We have the more traditional above mounted sinks to the ultra modern under bench mounted sinks. Or try one of our butlers sinks for serious impact. From rectangular to oval or stainless steel to porcelain. The choice is massive.
Taps: Grandview Kitchens also has a fantastic range of taps available to compliment your sink for every kitchen, bathroom and laundry. You can choose from the more traditional faucet and tap style to the more modern mixer versions thank can adjust the temperature with the flick of a switch. Choose from modern or classic styles. Stainless steel, porcelain or a mixture of both.
Accessories: we have a great range off accessories and handy storage solutions to help perfect your dream kitchen. From cutting boards to lazy susans, in sink colanders to pull out wine racks. There are some fantastic ideas that will truly make yours a custom built kitchen.
Choose your new kitchen hardware at our showroom
There's nothing like seeing and touching the real thing when looking for the perfect kitchen hardware. At Grandview Kitchens, we have a range of stylish and high-quality kitchen hardware pieces on display in our kitchen showroom. Just visit our showroom to take a look at the wide range, or contact us to go through your ideas with a qualified kitchen designer.
The right look, the right price
The perfect kitchen hardware can truly complete your new dream kitchen. Attractive designs for all types of budgets. Choosing the right hardware can truly make your kitchen stand out.
We take the hassle out of choosing and installing the right kitchen hardware. Head to our Gallery for some ideas or Contact us at Grandview Kitchens now to view the quality kitchen hardware options in our kitchen showroom.
Melbourne's first choice for custom kitchens
Grandview Kitchens is Melbourne's first choice for custom kitchens, new kitchens, bathrooms and cabinet installations. Make your dream home a reality!