What our customers are saying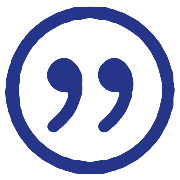 Hi Darren,
Thanks for your email.  We are so happy with our new kitchen.  Thanks for all your help during the process, and please pass on our thanks to Andrew, Simon, Greg, Steve & Scott.  They were all extremely professional and even though there were a couple of small disruptions, the problems were fixed without a drama.  We will definitely be recommending Grandview & Crownpoint to our family and friends.
Thanks again, Regards, Anne McKenzie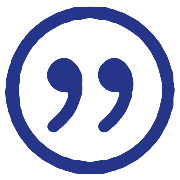 Hi Darren,
We still have some painting to do but thanks to everyone for a great job!
Thanks,
Sarah
Sunshine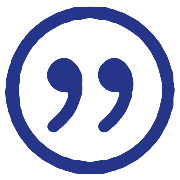 Thank you so much for my second Grandview Kitchen. The process from start to finish the process from the process from design night (thanks Carly) to installation was seamless.  Having Grandview organise trades took all the stress out of it for me.
Everyone was extremely professional and all the trades arrived on the day and time set out on my scheduled timeline… We couldn't believe it! I love my new Grandview kitchen; and recommend to you anyone who asks.
Jo, Lilydale, Melbourne.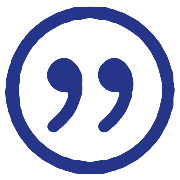 The reason for writing today is to tell you what a great delight it was for Roz and I to have met Carly and worked with her on creating our new kitchen design.  You possibly don't need me to tell you what a great asset Carly is for your business.  She is very personable, extremely perceptive in understanding peoples dreams and wishes along with being a very good listener as well.
Our first meeting with Carly took place, at our home, on Wednesday morning the 17th of March.  We instantly felt at ease with Carly and in no time at all were chatting away with her about our ideas for our new kitchen design.  She understood our needs and gathered information and measurements quickly and efficiently.  It was less than a week later when we met with Carly again, at your showroom, to view her creative design along with her working drawings.  We were so impressed that we agreed and signed the paperwork on the day.
I need to mention Jason that we are not novices at kitchen renovations.  We have been involved with two others in the past years, one in a previous home we owned and the other being a renovated kitchen for an investment property we own; both of these involved kitchen designers.  Given our knowledge we have been particularly keen that we find for the right designer and Kitchen Company to meet our requirements with our latest kitchen makeover.  This issue was mentioned by us to Carly at our first meeting.  We went on to say that we had met with two other designers recently regarding our new kitchen but had felt very deflated as they did not come near to satisfying our dreams and wishes; in fact they both seemed more interested in wanting to tell us what we couldn't do – rather than working with us to achieve a mutually agreed outcome.  Carly and Grandview Kitchens were refreshingly different with the way they approached us and have won us over with your 'can-do' attitude.  I was very taken with the software used by Carly which incorporates 3D technology and the ease with which she was able to display visually what our new kitchen would look like.  This helped both me, who relies on draftsman drawings and Roz who wanted a pictorial vision of the layout.  Tops marks again Carly and Grandview Kitchens.  Note that neither of the previous designers allowed us a clear a view of the design outcomes. 
We look forward to working with Carly and yourselves in finalising our new kitchen, which we know will make a real change to our style of living.
Thank you to Carly and to Grandview Kitchens.
Cheers, John and Roz Frogley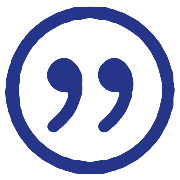 "Well, what can I say, my house has been transformed. What a fantastic job Grandview and Crownpoint have done. We are very happy with the cabinetry, tiling, plumbing, electrical, plastering and painting. All the tradesmen were prompt and did a tremendous job. I would also like to mention how professional the stone process and installation was, it looks fantastic.
Thank you to Vince for the last minute changes we made over the phone. It was a bit challenging due to Covid but all worth the wait.
A huge thanks to Jason and Darren for organizing and planning of all the trades, all work was completed as per schedule.
All small issues were quickly rectified and the outcome speaks for itself.  Thank you Darren for the extra repairs, very much appreciated.
We highly recommend Grandview Kitchens, their quality and crafstmanship is without a doubt, brilliant."
Adrian and Rita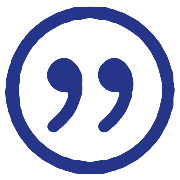 "A very delayed thankyou to all the team at Grandview Kitchens. We are loving our
kitchen space. Special shout out to Carly and Gabe for all their assistance and support!".
Kristi Van Buuren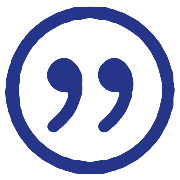 Hi Darren, Hope you are well. Thank you for the Final Certificate and Compliance Certificates. We have now transferred the payment and have attached a copy of the Payment Receipt for your information. We would like to thank you for your services in completing our home renovation, we are very happy with the results and are now enjoying the newly renovated areas.
We would also like to thank Grandview Kitchens in particular Carly for all of the hard work she put in to help us achieve our dream kitchen, her nothing is too much trouble attitude and overall personality. Also thank you to Vince and Gabe who made sure all the technical details of our cabinetry were correct.
We haven't been able to have too many visitors during the pandemic but those who have seen our kitchen and alfresco really love it. Our sister in law and Debs brother decided to engage Grandview Kitchens upon our recommendation and because they loved our result and kitchen cabinetry etc. We have seen photos of their kitchen which is also coming along great and they have expressed to us that they too are very happy, with a special mention from Sharyn of Jason, Carly and Gabe.
We will more than happily recommend Grandview to other friends and family. We have had many requests to see photos of our kitchen and alfresco.
Kind regards. Debbie & Andrew Graystone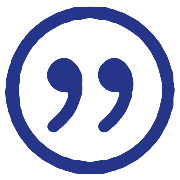 We were thrilled with the whole process.
Irene helped us decide on a design for our very awkward space which we had been mulling over for a decade. There was no easy solution, which made the result even more remarkable.
It has changed the way we cook and the way we use the kitchen – now two people can fit in it instead of only one! Every tradie was lovely to deal with and communication was generally great.
Even when we had some issues with work needing to be redone this was completed professionally and with minimal fuss. Thank you to Irene especially for coming up with the brilliant design in the first place and for supporting us through the whole process.
Carolyn Alexander & Phillip Hopper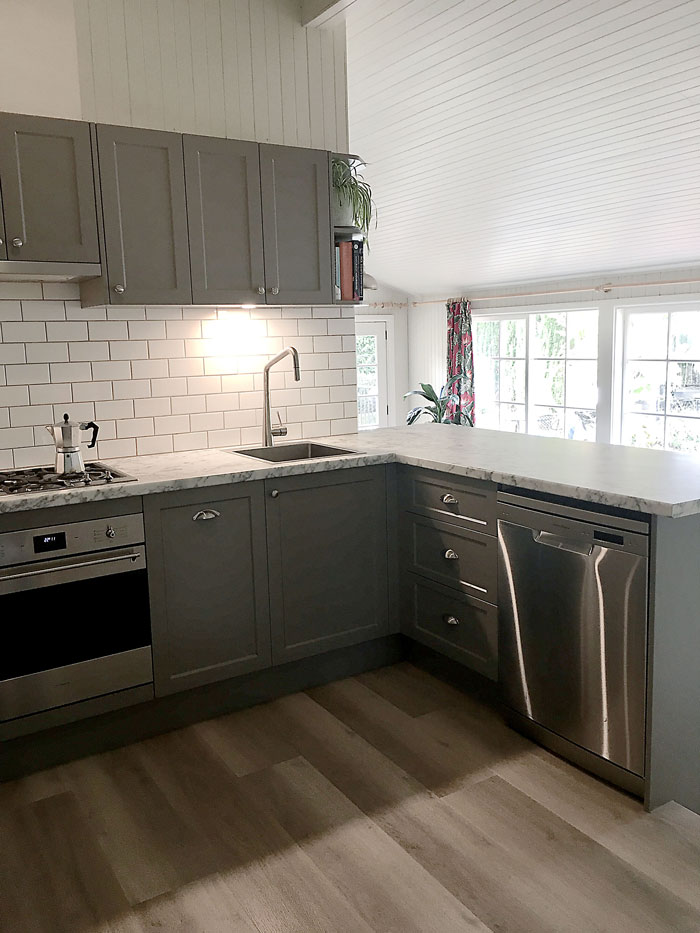 Hi Vince,
I just wanted to thank you for everything you did with our kitchen, laundry and powder room. It's all finished now and I'm very happy, it's amazing. It looks beautiful and the functionality of everything is fantastic!
I thought I'd send some photos of  the finished products since you may not always get to see them. Could you also please pass on my thanks to Gabe and anyone else that worked on our reno's. I know Glen has retired but I have managed to send him the photo's and thank him as well.
I have also been in contact with Darren to let him know how good all the tradies were as well. Thanks again.
Kind regards,
Going into our 1st home renovation, we were looking for a company who would be able to help realise our vision. And from start to finish, Grandview were able to help us achieve that. They outlined very clearly how they were going to tackle the job and gave us a step by step play of how this was would happen.
The trades on site were great to deal with, always on time, treated our place with respect and did a fantastic job. We couldn't be happier with the final result of our new kitchen, bathroom and wardrobes. We would definitely recommend Grandview for anyone looking to renovate.
Special shout out to James (project manager), Simon (electrician), AFL plumbing team and Hafiz (tiler).
Attention: Jason (Grandview Kitchens)
Thank you for your assistance today with the new door hinges for our corner kitchen cupboard. Unfortunately, we had some issues in trying to re-hang the door, so we contacted your office and they kindly gave us Wayne's mobile number.
We rang Wayne, who was very pleasant on the phone and as he (and his workmate) were currently finishing up a job in Ringwood North, they came around to our place probably only 45 minutes later … talk about great service. It took them literally "seconds" to reinstall the door … to our embarrassment. Wayne then proceeded to adjust another door which he noticed was not closing to his satisfaction. Thoroughly professional and friendly.
We have now had our Grandview Kitchen suite for over 9 years & it still looks like new. The service from your Company has always been exemplary. Thanks again to you and your staff.
"What can I say….from start to finish you guys have been absolutely amazing and a pleasure to work with. I felt so at ease when I first met John and knew he was the perfect person to work with to help me design my kitchen. He has been amazing. Finalizing all the final details with your staff was all very professional. I did not expect things to run so smoothly. And for once I found a company who promised on delivery date and worked around me due to my tradies not finishing in time for the install. You guys have been very patient with us.
And then it was time for the installation. I have never met anyone like Matthew and his father…such a perfectionist. His attention to detail was exceptional.
Thank you to all the tradesmen and staff at Grandview for our beautiful kitchen we absolutely love it!!!"
Our experience with Grandview Kitchens has been excellent, well planned, well communicated and well executed.  Thank god we didn't decide to design and project manage it ourselves! We were given professional advice which avoided us making some poor design decisions that lacked functionality, and thankfully we went for the journey and got some great ideas from the design team which we liked and works well in our kitchen.  We changed my mind a couple of times before the commencement  and they were very patient with us.  We absolutely love it.  The sales staff were very patient and friendly, the scheduling was seamless, the trades were reliable and courteous, and the workmanship has been outstanding.  I have no hesitation in recommending Grandview Kitchens & Crownpoint Constructions to deliver a kitchen you will be proud of.
Excellent service from Grandview Kitchens from the planning stage until completion. Everything went extremely smoothly and I have a quality new kitchen that I really love and have received many favourable comments about. I would highly recommend Grandview Kitchens.
My husband and I were very happy with Grandview Kitchens, we selected them after seeing some good reviews online and after receiving a good quote from them.
Thankyou Grandview, pleasant efficient service right through, with a beautiful & well-designed kitchen at the end of it.
"Very happy with the workmanship & quality of our new kitchen. Would recommend Grandview Kitchens to friends. Thank you Irene for your suggestions!"
The kitchen looks fantastic and I have been enjoying working with Grandview Kitchens (and I will be back for my next one).
"Couldn't fault anything, so happy with the quality and service. Would and have recommended Grandview Kitchens."
The whole team at Grandview have been amazing from start to finish. It has been a very easy process and we have been informed at every stage.
A huge thankyou to Irene, Darren and everyone at Grandview. I love my Kitchen!
Fantastic service from Grandview kitchens, no hassle from start to finish.. Would recommend ..
Very happy with my kitchen. Great service, great product!
Excellent communication throughout the project. Fantastic tradespeople. From beginning to the completion & handover we did not experience any problems. A very professional company, we would happily recommend Grandview Kitchens to all.
A huge thank you to you all for my kitchen. I love it! You have all been wonderful, professional and friendly. All the trade people have been fantastic and a pleasure to work with, I have already recommended you to two friends planning kitchens!
When we decided to put in a study area, it was suggested by family we get Grandview Kitchens in to help. We had an idea on how we wanted the area to look like but it was nothing like what Grandview came up with. The professionalism shown throughout every stage from initial consultation to fit out was outstanding. The final outcome is amazing and we are so happy with the area. Thank you Grandview Kitchens for totally transforming an under utilised area into a stunning work area.
Hi Darren,
Could you please let all the tradesmen know that we appreciate everything they have done for us during our renovations (and the Kitchen one). As I said to you, they were all really great, nothing was too much trouble.
A big thank you to you as well for keeping the project moving and going with the changes we made on the fly, and all the extras we threw at you. We are extremely pleased with the finished product. We will certainly recommend Grandview to anyone wanting to do their Kitchen or Bathrooms.
Thanks again,
Hi all,
A heartfelt thanks from us for all your efforts over this project and in particular in the last week to get nearly everything finished in the face of the lastest coronavirus restrictions.
The kitchen looks great, and feels it is going to prove very functional.  It will look even better when the glass splashbacks can be installed.
Please pass on to others who contributed.
Steve and Bev
Custom-made Kitchens
Grandview Kitchens is Melbourne's first choice for custom-made cabinetry and fully Project Managed Installation.
Make your dream home a reality!
Kitchens Melbourne | Kitchen Designers Melbourne| Kitchen Manufacturers Melbourne | Kitchen Showroom Melbourne | Kitchen Renovations Melbourne | Custom Made Kitchens Melbourne