What our customers are saying
Shona White
16 October 2023
Thank you Grandview Kitchens! From the first consultation to the last day of signing off. The experience, professionalism, communication and overall delightful experience for our first ever renovation. So thank you to all the tradesman and staff at Grandview for our beautiful kitchen, we absolutely love it. Before and after pictures attached. As soon as the wall was removed, we had the most amazing space. Can't thank you enough Grandview. 🙂
Lunda Dennis
30 September 2023
We had a new kitchen built recently and were so impressed with the experience from the beginning till the end , the quality of the kitchen is amazing . Grandview organise everything, I couldn't speak more highly of the trades. Lynda and Steve Dennis Mount Eliza
Brian Dalby
28 September 2023
Grandview Kitchens was recommended to us by a relative We were impressed by the quality of the materials used and the pride shown by all of the tradesmen during the removal and installation process. From the design and technical team to the tradesmen and management we thank you for a great outcome.
Ian Bennett
25 September 2023
Recently we had our kitchen demolished and rebuilt by Grandview kitchens, who were recommended to us by friends. From the initial detailed design drawings and contracts Grandview demonstrated professionalism and ensured that we were all on the same page. They were prepared to listen to our ideas and offer suggestions, which would improve our design and functionality. The Grandview staff and their tradesmen were friendly, reliable and respectful of our home and communicated with us on all aspects of the work. They were also quick to troubleshoot the couple of issues that presented in the build and displayed attention to detail in all aspects of the renovation, taking pride in their work. From our experience we would not hesitate to recommend Grandview Kitchens. Robyn and Ian, Doncaster East
Virginia Nugent
17 July 2023
Very are very happy with our kitchen. From the first visit to the last Grandview Kitchens were approachable, well organised and professional. They stayed within our budget (which was not high) and offered really helpful suggestions regarding design and materials. We will be keen to use them to update a bathroom in a few months.
Grand View Kitchen – Probably one of the best decisions taken by me to go with them for the kitchen renovation. Not many companies do obligation free quotes. They sent their senior kitchen designer to help draw up the kitchen layout. We went through various designs before settling for the final one. This was done over few different sessions – all obligation free. Selection of style, colours, handles benchtop was done effortlessly at their showroom. Once the plan, the various selections and trade work were decided a proper quote was generated and communicated to us. This again was reviewed and finalised over few sessions simply because we had lot of queries that was patiently addressed by Grandview staff. After signing off the contract everything was working like clockwork. A schedule with a proper timeline was generated and sent to us. Everything worked as per the plan. Surprisingly all the trade people turned up on schedule and on time. Each trade person independently communicated in advance to confirm the time and the work they were going to perform on the day. Very skilful team. At every stage the communication between Grandview Kitchen, trade people and myself was flawless. Never seen any project being executed this efficiently. The work was done as per schedule, high quality of material used and carried out by highly skilful team. Thanks to Valentin, Rhys, Wayne, John, Jo and the entire trades team plus any name that I may have missed. Highly recommended if you want hassle free high quality kitchen renovations done in a timely manner by a team who knows what they are doing
Keith Crossley
26 June 2023
A very big thank you to Grandview kitchens for my absolutely beautiful kitchen ! I have no hesitation in highly recommending all the team at Grandview. They were brilliant in all aspects from Paul our designer and our initial contact at Grandview, right through to all the trades ! Sorry not going to name you all as I wouldn't want to miss any of you out but a very thank you. Rhys your organisational skills are astounding!
Priscilla Chu
25 June 2023
We are so pleased we chose Grandview to complete our kitchen renovation and would highly recommend them. Valentin designed some great solutions for our smaller space. Rhys managed the project seamlessly and everyone arrived on time, or called to come at an earlier date. Any minor issues were resolved quickly and we absolutely love our new and very practical kitchen! Thank you to the whole team!
GRANDVIEW Kitchens finished updating our kitchen last week. To say we are delighted with the result is an understatement. The whole process has been made so easy by the amazing staff and tradies at Grandview. From the initial design, to choosing the colours and fittings, right through to the tear down of the old kitchen, installation, and final fitoff, everything went extremely well, with a minimum of drama. ALL the tradesmen were exceptional: they rang to tell us when they'd be there, and arrived on the dot. Not just the day they said they'd be there, but the time as well. The workmanship was top-class, and they even cleaned up at the end of each day. The emphasis on quality was demonstrated when our new kitchen was delivered. The boys noticed that a couple of the doors had minor chips in the finish, so they told us they were taking those doors back to get repainted. A lot of places would just bring them in and hope you don't notice, not Grandview. Any little issues or questions were dealt with immediately and always to our satisfaction. The work was done exactly as the schedule said it would, with no delays at all. Are Grandview the cheapest kitchen renovators out there? No, but the extra money is well worth the excellent result and peace of mind, knowing that if any issues pop up in the future, all we need to do is call them, and they'll be looked after right away. A huge thanks to everyone at Grandview: Valentin: for an excellent design Simon & Liam: Electricians Greg: Plumber Steve: Plasterer. South East Plaster and Partitions Viv: Installer Livio: Tiler Wayne: Maintenance, fixit man Rhys: our Project Manager All of these guys were a pleasure to deal with. I would rate Grandview 10/10, and cannot recommend them highly enough.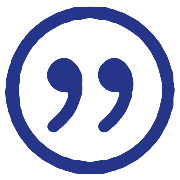 Today 15 working days after commencement my kitchen is now completed. Very happy with the outcome and professionalism from start to finish  beginning with Irene whose expertise and pleasant mannerism was friendly and relaxed  and Trent for final drawings  – to  Gabe whose knowledge and suggestions were very much appreciated when final measurements were completed –  to Sean and Rhys who demolished the old kitchen quickly and efficiently on day 1 and removed everything from the premises leaving me with nothing to clean up.  Simon and Greg (B1 and B2) who followed through in day 2 with Electrical and Plumbing tying up all the loose ends and making it safe from little fingers. Steve who then came in and replaced plasterboard making it look like a room again ready for the cabinets which were promptly installed by a nice chap from Pakenham on days 4 and 5. A sterling job by all the Trades who were exceptional in their communication and respect for ones home – something that was completely unexpected and very much appreciated. Tiling was completed during week 2 – as was the plastering of bulkheads and final touches of the cabinetry.  Stone was the last to touch base with very experienced and interesting surveying of benches and splash back thank you James.
A big thanks to Wayne who rectified a small glitch with the island bench disassembling and then reassembling as required after the waste glitch.
Thanks to all trades and congrats on a bloody good job. Special thanks to Simon for going the extra yards and Rhys for always picking up the phone when I know he was thinking OMG what now.
All in all Grandview, I would and have recommended to anyone looking for an exceptional professional  experience with the end result being a beautiful kitchen.
Anita – Ferntree Gully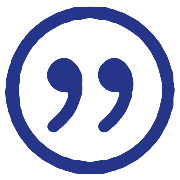 The reason for writing today is to tell you what a great delight it was for Roz and I to have met Carly and worked with her on creating our new kitchen design.  You possibly don't need me to tell you what a great asset Carly is for your business.  She is very personable, extremely perceptive in understanding peoples dreams and wishes along with being a very good listener as well.
Our first meeting with Carly took place, at our home, on Wednesday morning the 17th of March.  We instantly felt at ease with Carly and in no time at all were chatting away with her about our ideas for our new kitchen design.  She understood our needs and gathered information and measurements quickly and efficiently.  It was less than a week later when we met with Carly again, at your showroom, to view her creative design along with her working drawings.  We were so impressed that we agreed and signed the paperwork on the day.
I need to mention Jason that we are not novices at kitchen renovations.  We have been involved with two others in the past years, one in a previous home we owned and the other being a renovated kitchen for an investment property we own; both of these involved kitchen designers.  Given our knowledge we have been particularly keen that we find for the right designer and Kitchen Company to meet our requirements with our latest kitchen makeover.  This issue was mentioned by us to Carly at our first meeting.  We went on to say that we had met with two other designers recently regarding our new kitchen but had felt very deflated as they did not come near to satisfying our dreams and wishes; in fact they both seemed more interested in wanting to tell us what we couldn't do – rather than working with us to achieve a mutually agreed outcome.  Carly and Grandview Kitchens were refreshingly different with the way they approached us and have won us over with your 'can-do' attitude.  I was very taken with the software used by Carly which incorporates 3D technology and the ease with which she was able to display visually what our new kitchen would look like.  This helped both me, who relies on draftsman drawings and Roz who wanted a pictorial vision of the layout.  Tops marks again Carly and Grandview Kitchens.  Note that neither of the previous designers allowed us a clear a view of the design outcomes. 
We look forward to working with Carly and yourselves in finalising our new kitchen, which we know will make a real change to our style of living.
Thank you to Carly and to Grandview Kitchens.
Cheers, John and Roz Frogley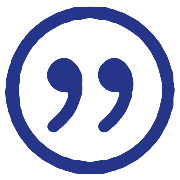 "Well, what can I say, my house has been transformed. What a fantastic job Grandview and Crownpoint have done. We are very happy with the cabinetry, tiling, plumbing, electrical, plastering and painting. All the tradesmen were prompt and did a tremendous job. I would also like to mention how professional the stone process and installation was, it looks fantastic.
Thank you to Vince for the last minute changes we made over the phone. It was a bit challenging due to Covid but all worth the wait.
A huge thanks to Jason and Darren for organizing and planning of all the trades, all work was completed as per schedule.
All small issues were quickly rectified and the outcome speaks for itself.  Thank you Darren for the extra repairs, very much appreciated.
We highly recommend Grandview Kitchens, their quality and crafstmanship is without a doubt, brilliant."
Adrian and Rita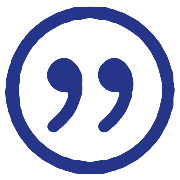 "A very delayed thankyou to all the team at Grandview Kitchens. We are loving our
kitchen space. Special shout out to Carly and Gabe for all their assistance and support!".
Kristi Van Buuren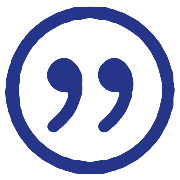 Hi Darren, Hope you are well. Thank you for the Final Certificate and Compliance Certificates. We have now transferred the payment and have attached a copy of the Payment Receipt for your information. We would like to thank you for your services in completing our home renovation, we are very happy with the results and are now enjoying the newly renovated areas.
We would also like to thank Grandview Kitchens in particular Carly for all of the hard work she put in to help us achieve our dream kitchen, her nothing is too much trouble attitude and overall personality. Also thank you to Vince and Gabe who made sure all the technical details of our cabinetry were correct.
We haven't been able to have too many visitors during the pandemic but those who have seen our kitchen and alfresco really love it. Our sister in law and Debs brother decided to engage Grandview Kitchens upon our recommendation and because they loved our result and kitchen cabinetry etc. We have seen photos of their kitchen which is also coming along great and they have expressed to us that they too are very happy, with a special mention from Sharyn of Jason, Carly and Gabe.
We will more than happily recommend Grandview to other friends and family. We have had many requests to see photos of our kitchen and alfresco.
Kind regards. Debbie & Andrew Graystone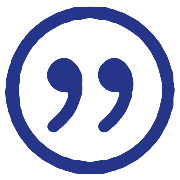 We were thrilled with the whole process.
Irene helped us decide on a design for our very awkward space which we had been mulling over for a decade. There was no easy solution, which made the result even more remarkable.
It has changed the way we cook and the way we use the kitchen – now two people can fit in it instead of only one! Every tradie was lovely to deal with and communication was generally great.
Even when we had some issues with work needing to be redone this was completed professionally and with minimal fuss. Thank you to Irene especially for coming up with the brilliant design in the first place and for supporting us through the whole process.
Carolyn Alexander & Phillip Hopper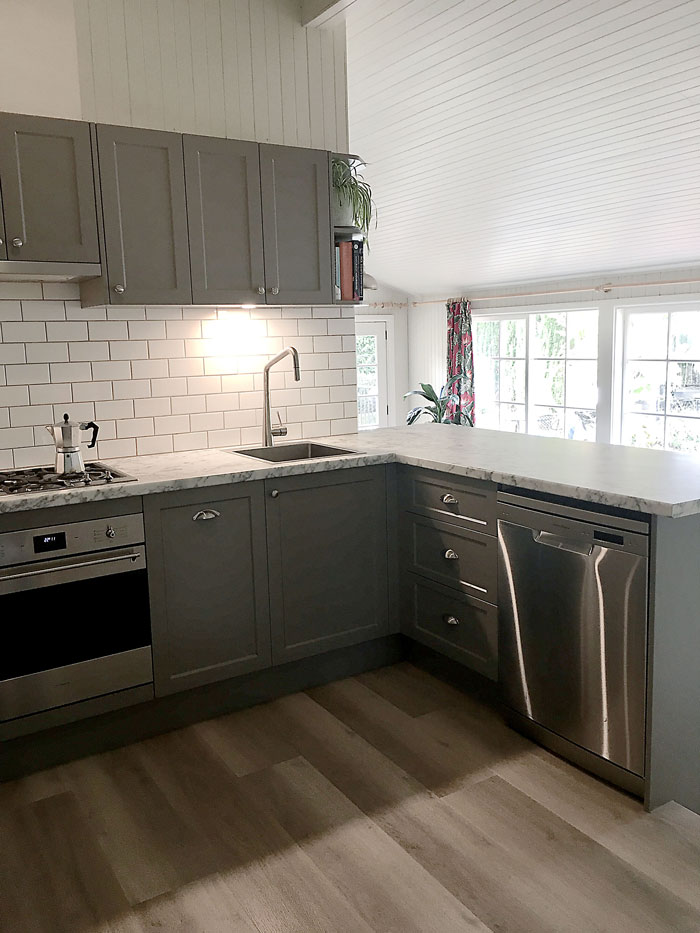 Hi Vince,
I just wanted to thank you for everything you did with our kitchen, laundry and powder room. It's all finished now and I'm very happy, it's amazing. It looks beautiful and the functionality of everything is fantastic!
I thought I'd send some photos of  the finished products since you may not always get to see them. Could you also please pass on my thanks to Gabe and anyone else that worked on our reno's. I know Glen has retired but I have managed to send him the photo's and thank him as well.
I have also been in contact with Darren to let him know how good all the tradies were as well. Thanks again.
Kind regards,
Going into our 1st home renovation, we were looking for a company who would be able to help realise our vision. And from start to finish, Grandview were able to help us achieve that. They outlined very clearly how they were going to tackle the job and gave us a step by step play of how this was would happen.
The trades on site were great to deal with, always on time, treated our place with respect and did a fantastic job. We couldn't be happier with the final result of our new kitchen, bathroom and wardrobes. We would definitely recommend Grandview for anyone looking to renovate.
Special shout out to James (project manager), Simon (electrician), AFL plumbing team and Hafiz (tiler).
Attention: Jason (Grandview Kitchens)
Thank you for your assistance today with the new door hinges for our corner kitchen cupboard. Unfortunately, we had some issues in trying to re-hang the door, so we contacted your office and they kindly gave us Wayne's mobile number.
We rang Wayne, who was very pleasant on the phone and as he (and his workmate) were currently finishing up a job in Ringwood North, they came around to our place probably only 45 minutes later … talk about great service. It took them literally "seconds" to reinstall the door … to our embarrassment. Wayne then proceeded to adjust another door which he noticed was not closing to his satisfaction. Thoroughly professional and friendly.
We have now had our Grandview Kitchen suite for over 9 years & it still looks like new. The service from your Company has always been exemplary. Thanks again to you and your staff.
"What can I say….from start to finish you guys have been absolutely amazing and a pleasure to work with. I felt so at ease when I first met John and knew he was the perfect person to work with to help me design my kitchen. He has been amazing. Finalizing all the final details with your staff was all very professional. I did not expect things to run so smoothly. And for once I found a company who promised on delivery date and worked around me due to my tradies not finishing in time for the install. You guys have been very patient with us.
And then it was time for the installation. I have never met anyone like Matthew and his father…such a perfectionist. His attention to detail was exceptional.
Thank you to all the tradesmen and staff at Grandview for our beautiful kitchen we absolutely love it!!!"
Our experience with Grandview Kitchens has been excellent, well planned, well communicated and well executed.  Thank god we didn't decide to design and project manage it ourselves! We were given professional advice which avoided us making some poor design decisions that lacked functionality, and thankfully we went for the journey and got some great ideas from the design team which we liked and works well in our kitchen.  We changed my mind a couple of times before the commencement  and they were very patient with us.  We absolutely love it.  The sales staff were very patient and friendly, the scheduling was seamless, the trades were reliable and courteous, and the workmanship has been outstanding.  I have no hesitation in recommending Grandview Kitchens & Crownpoint Constructions to deliver a kitchen you will be proud of.
Excellent service from Grandview Kitchens from the planning stage until completion. Everything went extremely smoothly and I have a quality new kitchen that I really love and have received many favourable comments about. I would highly recommend Grandview Kitchens.
My husband and I were very happy with Grandview Kitchens, we selected them after seeing some good reviews online and after receiving a good quote from them.
Thankyou Grandview, pleasant efficient service right through, with a beautiful & well-designed kitchen at the end of it.
"Very happy with the workmanship & quality of our new kitchen. Would recommend Grandview Kitchens to friends. Thank you Irene for your suggestions!"
The kitchen looks fantastic and I have been enjoying working with Grandview Kitchens (and I will be back for my next one).
"Couldn't fault anything, so happy with the quality and service. Would and have recommended Grandview Kitchens."
The whole team at Grandview have been amazing from start to finish. It has been a very easy process and we have been informed at every stage.
A huge thankyou to Irene, Darren and everyone at Grandview. I love my Kitchen!
Fantastic service from Grandview kitchens, no hassle from start to finish.. Would recommend ..
Very happy with my kitchen. Great service, great product!
Excellent communication throughout the project. Fantastic tradespeople. From beginning to the completion & handover we did not experience any problems. A very professional company, we would happily recommend Grandview Kitchens to all.
A huge thank you to you all for my kitchen. I love it! You have all been wonderful, professional and friendly. All the trade people have been fantastic and a pleasure to work with, I have already recommended you to two friends planning kitchens!
When we decided to put in a study area, it was suggested by family we get Grandview Kitchens in to help. We had an idea on how we wanted the area to look like but it was nothing like what Grandview came up with. The professionalism shown throughout every stage from initial consultation to fit out was outstanding. The final outcome is amazing and we are so happy with the area. Thank you Grandview Kitchens for totally transforming an under utilised area into a stunning work area.
I have to say that they are the most professional group I have ever dealt with. All of the tradespeople were right on time, friendly and accommodating, professional and left the area spotless once they finished. We are extremely happy with the final result and could not recommend them more highly. An absolute pleasure to deal with. If you want a new kitchen you cannot go past Grandview and their tradesman.
Great design, great communication and great kitchen!
I cannot speak highly enough about the whole experience. From initial quotation request via e mail to showroom visits the whole thing has been a pleasure. Glen who has sadly since retired was exemplary in the design approach and understood everything we were trying to achieve.
Follow up was on time every time to the agreed calendar and every single tradie was a dream to work with. Always on time, clean and overall great people.
Stage inspections revealed a few minor issues that were resolved immediately and without any obstructions.
Final fit out has been completed and again a small issue resolved immediately.
I am now left with a kitchen that I always wanted and there is nothing I would change, especially the team that looked after me through difficult COVID conditions.
Could not be happier!
Grandview created our dream kitchen for us. From first consultation, Carly took the time to understand how we wanted to use the space and designed a kitchen that met all of our needs including my custom requests. The tech design and installation all went really well and our kitchen is now our favourite place in the house! Very easy to deal with and thorough with their documentation too which I something I really value. Thanks so much.
Excellent communications, my job went like clockwork and of a very high standard. I would recommend this company.
Hi Darren,
Could you please let all the tradesmen know that we appreciate everything they have done for us during our renovations (and the Kitchen one). As I said to you, they were all really great, nothing was too much trouble.
A big thank you to you as well for keeping the project moving and going with the changes we made on the fly, and all the extras we threw at you. We are extremely pleased with the finished product. We will certainly recommend Grandview to anyone wanting to do their Kitchen or Bathrooms.
Thanks again,
We have just had our new kitchen installed with Grandview Kitchens. From design to installation the whole process went to schedule and with no issues.
All the trades worked with each other, helping out to ensure the project went smoothly. They were courteous, polite, helpful and cleaned up after each job.
Grandview's prices were competitive and there was no pressure to sign or at any stage in the process. There were no hidden costs and we kept to our budget.
We are very happy with the completed kitchen and would highly recommend Grandview Kitchens. They have been very easy to deal with and we would be happy to use them again.
We have just had our kitchen renovated with Grandview Kitchens and we honestly could not be happier. Every single person that we dealt with, from Irene who came over and straight away felt like an old friend and helped us design our dream kitchen, to Trent & Gabe & Darren & Viv & so many others! Originally we were going to organize our own trades but decided to have it organized by Crownpoint Constructions (the construction branch of Grandview I believe) and thank goodness we did. Massive shoutout to Simon from Simelec & Greg from AFL Plumbing, honestly we were stoked with all of the tradespeople organized by Grandview but those guys were so lovely and easy to work with, and we have found our permanent Sparky & Plumber for lifetime use! Darren who leads Crownpoint was always easy to reach on the phone and available for questions, and got things sorted whenever there was the slightest issue (such as us adding in waterfall benchtop halfway through, sorry guys!) We have had so many people asking which company we went with and saying they're going to be in touch to start putting their own kitchen dreams into action – we can't recommend the team enough so if you're considering working with these guys to bring your dream to reality, DO IT! Thanks Grandview!! 🙂
 Highly recommend Grandview Kitchens!! From start to finish they have been very professional, not pushing to get the sale, on time and pricing was good. We love our kitchen. Thank you so much.
 We used Grandview Kitchens about 10 years ago and we still love it. The quality and service was great. We recently needed to replace some of the soft closing hinges and they were provided quickly and correctly. We are really happy with the service and results..
Hi all,
A heartfelt thanks from us for all your efforts over this project and in particular in the last week to get nearly everything finished in the face of the lastest coronavirus restrictions.
The kitchen looks great, and feels it is going to prove very functional.  It will look even better when the glass splashbacks can be installed.
Please pass on to others who contributed.
Steve and Bev
Great experience working with Grandview Kitchens. The entire process of redesigning our kitchen from start to finish was seamless. From the initial consult with Carly, right through to measure, production and install with Gabe, Rhys and Rob. Super professional team, who clearly love what they do. The attention to detail was second to none, and the final result speaks volumes for their craftmanship. I was apprehensive about using a company that I'd never had experience with prior, but the strong user reviews gave me confidence that the team delivered on in spades. Cost was very competitive and the trades that they use for the process were all very professional as well. If you are planning a new kitchen I'd highly recommend this team!
I am so delighted with my brand new GRANDVIEW kitchen! When we moved houses, there was no doubt which kitchen company I would employ to design and produce my new kitchen. The staff who work for the family business, Grandview Kitchens, BAYSWATER, are all so professional and competent.
Our first impresive GRANDVIEW kitchen was what helped sell our house for a great price when we downsized, according to the agent. I was devastated to say goodbye to the gorgeous kitchen but I now have something even better, as styles have changed in the last decade. I wanted gloss cabinetry back then and I wanted chunky handles. Now I have beautiful matt cabinetry with shark tooth style pull out drawers with no handles. It is very clean and minimalist. The stunning caesarstone benchtop was something Grandview kitchens could organise for us, cheaper than any quote I was able to get.
Finally I have my dream kitchen in our new residence! The designer, John, was super helpful and the ideas he came up with have worked a treat. We had had oak floorboards laid and he suggested that we make the island bench bigger to cover over the cuts in the timber. We changed the positions of the dishwasher, fridge and pantry and the new arrangement is so much better. We now have floor to ceiling cupboards and so much more storage space.
The price is great for such quality and everything was check measured and nothing was left to chance. The installer, Viv, did a fabulous job and then Wayne came to attend to a few things and insert the two large drawer inserts for the cutlery. Those guys have such a great sense of humour and are very skilled. They made sure everything ran smoothly. Finally, Rhys, supervised all the trades coming, even though I had said we would use some of the tradies we have used in the past. He was also extremely helpful and willing to come up with solutions.
I would recommend that Grandview do all the trade bookings for you, if you are ordering your own kitchen, because it was a bit more of a headache than I thought it would be!
Finally, the owner, Jason, is rightly proud of the company his Dad built and it is a pleasure to be able to say that my kitchen is Australian made by professionals who want their customers to be 100% satisfied.
I have no hesitation in recommending GRANDVIEW KITCHENS to anyone.
Custom-made Kitchens
Grandview Kitchens is Melbourne's first choice for custom-made cabinetry and fully Project Managed Installation.
Make your dream home a reality!
Kitchens Melbourne | Kitchen Designers Melbourne| Kitchen Manufacturers Melbourne | Kitchen Showroom Melbourne | Kitchen Renovations Melbourne | Custom Made Kitchens Melbourne